I love editing pictures. Although I'm not a professional graphic designers, I like the thought of adding effects on pictures, especially my daughter's pictures. And this time I would like to share with you one great online photo editor that allows you to do basic editing on your graphics as well as put some drama or effects on it. Wanna see how cool this online tool is? Look at this pic...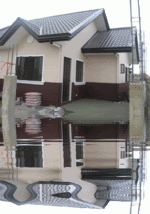 Isnt that a cool picture. Here is the original picture:



I used MYTHEME.COM Animator at http://www.blibs.com/. On the picture that I posted, I utilized the Reflecting Water effect under animation. It has different tools which you can use before posting your pictures on your blog, myspace, facebook, friendster and other online communities. Or you may even use these when sending ecards during special occasions. And the good thing about it is its for free and no need to download coz the tool is readily availble online. So visit : http://www.blibs.com/ and start adding cool effects on your pictures!